Bargain Bazaar
To purchase an item please select it, follow the prompts, enter your details and ``send`` your order. A sales representative will contact you shortly for payment details, freight charges and availability. All Prices include 10% gst where applicable.
Freight & handling charges are priced on application.
Due to the majority of items being second hand we cannot refund or exchange purchases.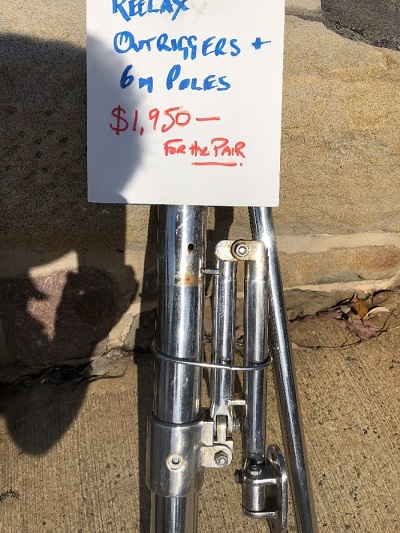 Reelax Outriggers
Pair of Reelax 1000 Minis with 6m White fibreglass poles
Pair of 2nd Hand Reelax Mini 1000 stainless steel outrigger bases
With 6m White fibreglass poles including some rigging
In good condition & would cost close to $4000 New
Price: 1950.00 $